THE FROSTBLOOD SAGA
Book 3: Nightblood (2018)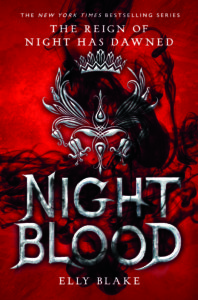 Book 2: Fireblood (September 12, 2017)
"Brimming with new adventures, Ruby's story shimmers and expands….a thrilling romp through an engrossing world. A sucker punch of escalating evil, sizzling romance, and a spitfire coming into her own."
―Kirkus Reviews
"A satisfying sequel. The plot is well paced and engaging…Fans of the series will not be disappointed."―School Library Journal

"[Ruby] is an interesting, layered character. Fans of the first adventure will definitely be drawn to this sequel."―Booklist
"Fans of Frostblood will find themselves smitten with this second installment, and the breathtaking climax will leave them eagerly awaiting the third."―Shelf Awareness
Book 1: Frostblood (January 2017)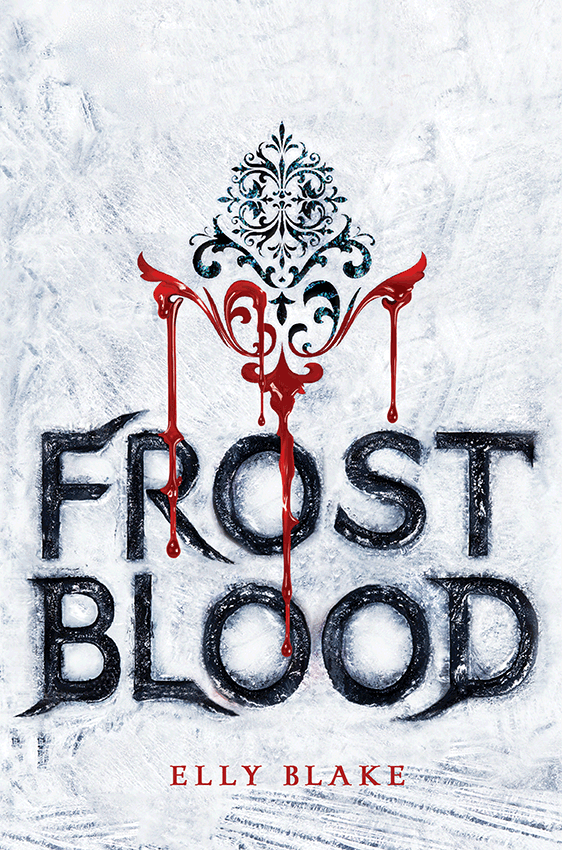 Links to order FROSTBLOOD:
Order print in US
Order print in Canada
Order ebook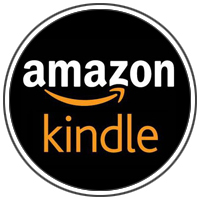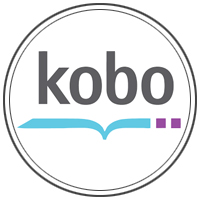 Order audiobook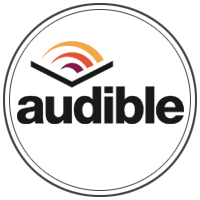 Order print in UK
(also available at Waterstones bookstores)

Add on Goodreads
Early reviews of Frostblood:
Authors:
'With a fierce and vibrant world, richly drawn characters, a steamy romance, and page-turning twists, fantasy lovers will devour Frostblood!'
Morgan Rhodes, New York Times bestselling author of the Falling Kingdoms series

'Fast-paced and brimming with magic and intrigue, Frostblood will keep you frozen in place until the last page and then leave you burning for more.'
Lori M. Lee, author of the Gates of Thread and Stone series
'Compelling characters, a fascinating world, and an exhilarating story beautifully wrought in this must-read debut.'
Eve Silver, author of the Game series
'Elly Blake is a master at gorgeous prose that never feels heavy (her dialogue is especially crisp and frequently witty) and her world-building is impeccable. The well-crafted mythology and mystical elements are perfectly balanced with fast-paced action and heart-fluttering romance. Frostblood is the first in a series and while it's a thoroughly satisfying read on its own, it will leave you impatient for book #2'
Karen McManus, author of One of Us is Lying
'Just finished Frostblood!!! Loved it so much I lost all track of time and read straight through 300 pages.'
Mary E. Lambert, author of Family Game Night and Other Catastrophes
'OK! Did NOT WANT FROSTBLOOD TO END! Can I PLEASE HAVE THE NEXT BOOK RIGHT NOW'
– Stephanie Elliott, author of Sad Perfect
'FROSTBLOOD is so good! Full of fantasy and action and romance.'
Alexandra Ott, author of Rules for Thieves
'Now this is a YA fantasy! Fantastic world building, ancient blood feuds, romance, humor, nail-biting battles… yes please! I can't wait to see where the rest of this series goes'
Destiny Cole
Press reviews:
'This enchanting and fast-paced debut lights up the page with magic, romance, and action. Readers will be eagerly anticipating the next book in the series'  – Booklist
'This series opener is perfect for fans of Victoria Aveyard's Red Queen and will delight those who love fantasy, adventure, and romance. A strong addition to any YA fantasy collection.' – School Library Journal (Ariel Birdoff, New York Public Library)
'Blake is unafraid to confront her characters with tough choices and very real consequences, while also providing rich, complex relationships and several plot twists, making for an emotional and engaging story.' – RT Book Reviews
Booksellers:
'I am so hooked that I don't want to put it down, even though that means I'll finish it too quickly!' – Rebecca Choudhury, Waterstones Birmingham
Influencers:
'Just so you all know Frostblood by Elly Blake is possibly the BEST books I have read this year….'
'I'm reading Frostblood and it's literally the best book I have read this year! #TeamArcus'
'Just finished Frostblood by Elly Blake and can honestly say it was the most hypnotising book! Really amazing book!!!!'
Elly Blake has taken a world divided by belief and power. She has created strong characters, with strong bonds. AND DONT GET ME STARTED ON THE DISPLAY OF THE POWERS IN THIS BOOK.
Really really enjoyed this novel and I look forward to reading the follow up…… next year….. omg next year, I might cry if i have to wait long
Benjamin of Tomes
'Now guys… OH. MY. GOD. It's so flipping good guys, I am obsessed. I LOVE the characters Ruby and Arcus. Sooo good – I cannot wait for this to come out!'
Casey Ann Books
Ruby's first-person voice is powerful and passionate, and readers will want to know what's next for her in the Frostblood Saga. –Lynn Becker, blogger and host of Book Talk, a monthly online discussion of children's books for SCBWI
Blogs:
'Frostblood is an adventure for the soul, engaging, fun characters, enough angst to shake a stick at and plenty of action and fiery frosty mayhem… pure escapism with a lot of charm and a whole heap of that addictive quality… he set up is pretty perfect, count me in for the rest of this series, I'm hooked. If Red Queen and Frozen had a lovechild it would look very much like Frostblood but Frostblood is also very much its own thing. Frostblood is all the fun. Roll on book 2!'
Liz Loves Books
'Wow. Just. Wow. I loved this book. Like loved it. I am definitely a fan and urge everyone to give this story a go, if only to see what I'm fangirling about. I just can not big it up enough. So excited for the next one!'
Library of a Book Addict 
'A very engaging fantasy romance that is had to put down and fast-paced'
Hidden in Pages
'Amazing – definitely one to watch out for in early 2017…a compelling, gripping and welcomed addition to the YA fantasy genre and I can't wait to see what comes next. The only problem is now I have to wait even longer for the sequel'
Book Passion for Life
'Frostblood is a fun read and a great addition to any collection popular with fantasy lovers.  I'm looking forward to the next book in the series.'
Pamelibrarian
'I would recommend this book to anyone who wants to dive into a new series that is full of intrigue and action that is set in an amazing world with brilliant characters. I can see myself re-reading this book over and over again without getting bored. Frostblood is one of my favourite reads of the year and one of my favourite books of all time'
Mike Reads Books
'This book was so well written and so enjoyable! I read it so quickly and it was so easy to get drawn into this world. I'm so glad I got to read this so early – the only downside is that I have to wait for so long for the second book!'
Ohhh Books
'If there is one epic fantasy series that you pick up next year, make sure it's this one.' – K-Books
In-house enthusiasm:
I really liked it…. What I did like was the mythology and legends of the winds and how the Frostblood and Firebloods were created. That reminded me of Tamora Pierce's Tortall series which is a big selling point to me as I love her writing/books. The descriptions of the frost and fire powers are also great.'
Maiko Lenting, Hachette ANZ